All Candles are Handcrafted in Sydney Australia.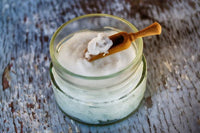 Soy Wax
Soy wax is a vegetable wax extracted from the oil of soybeans. In it's final form this wax is rolled into flakes.
The beauty of this natural product is that it is totally renewable with supply limited only to how much we choose to grow.
Not only are soy candles made from a renewable resource, they also burn cleanly and for longer.
Natural Soy Beans

The Origin of Wonderful Soy Candles for the World to Enjoy
Hand Poured

Candles Melts Diffusers Soaps
Natural Soy Beans
The Origin of Wonderful Soy Candles for the World to Enjoy
Hand Poured
Candles Melts Diffusers Soaps